---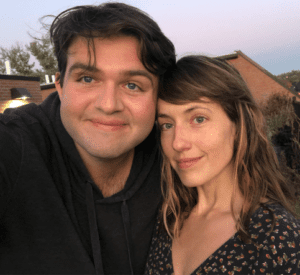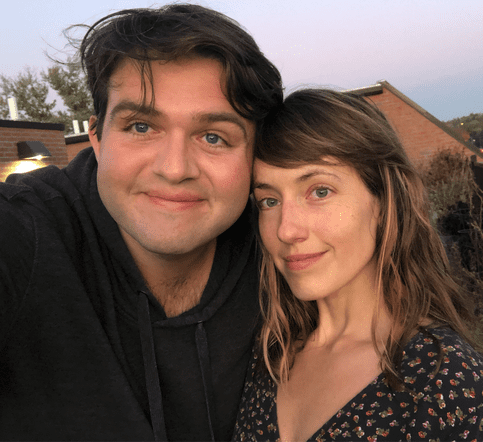 HI! WE'RE MATT & CHELSEA
USA Today Bestselling Mystery Authors of the Apple Orchard Cozy Mystery Series.
Our stories have brought hours of relaxation to nearly one million cozy mystery fans.
Now that you're here, you can join head off to solve one of our mysteries. Or you can stick around and learn more about us…
WE WRITE BOOKS THAT ARE INTERESTING, RELAXING AND FUN.
---
Our stories are light, clean and easy to read.
​Our work focuses on humor and heart.
Connecting with readers is our favorite part of writing cozies.
---
---
We know you have a lot of choices for which cozy mystery authors you read, so we make our books as delightful as possible.
If you're interested, here's a little more about us…
↓
From Dorm Room to USA Today Bestseller List
We started writing stories together when we were seniors at Duke University in North Carolina. The moment we finished our first piece we knew writing as a team was something we wanted to pursue.
So we moved to Hollywood and starting developing scripts for TV and movies.
Los Angeles is not for the faint of heart.
We worked hard. And we spent the majority of every day reading stories, studying them, and trying to understand how they worked.
​We also took odd jobs to pay the bills…
– We wrote for a puppet show
– We helped kids study for the SATs
– Matt drove for Uber and Lyft
Eventually we sold a screenplay, and then another and another and we were off to the races.
But something still felt wrong.
​What was it?
WE COULDN'T REACH OUR AUDIENCE
When we were dreaming of our lives as writers back at Duke, we always thought about a big audience of people enjoying our work.
People watched our movies and read our scripts, sure. But, more often than not, our work in screenwriting never found an audience.
It was frustrating! And that's why we were so happy to find all of you, the cozy mystery readers who make our lives as authors possible.
As mystery authors, we have a direct relationship with our readers. And we love that. We write to our readers each week in our "Thomas Tuesday" newsletter.
We get feedback on our covers before our books get published. We share recipes with readers online.
More than anything, we connect. And that's what we've loved most about the cozy mystery community.
Since we've started our cozy mystery journey, we've been podcast guests, we've become bestsellers, and we've made friends with so many wonderful writers and readers.
Best part? This journey has just begun. And you're invited to tag along for whatever comes next.
Sign up for the reader club below!
Subscribe to our newsletter!