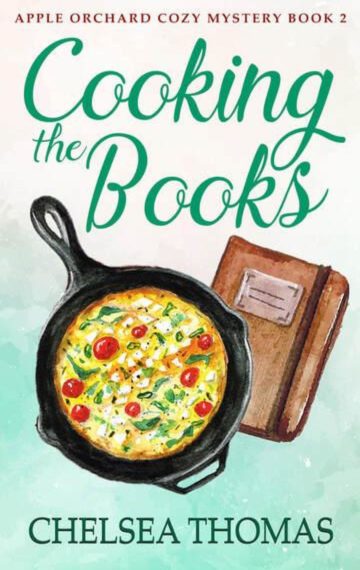 $5.99
Buy Now
See The Reviews
See The Full Series
Narrator:

Jill Smith

Available in:

Kindle, Kindle Unlimited, Audiobook, Print

Pages:

246

Duration:

5 hours and 33 minutes

Published:

January 2, 2019
Murder. Enough to ruin any party.

"How Chelsea Thomas weaves comedy and mystery so well is hard to comprehend, but it makes these books so fun to read." – Amazon customer

When a sleazy money manager starts fast-talking local residents, retired lawyer Miss May and her quirky sidekick Chelsea begin to feel like something is amiss in Pine Grove…

…then the sleaze ball is found dead at the winter festival.

The girls don't believe in coincidence, so they set out to discover why the money manager turned up dead just when residents began to suspect him of wrongdoing. Something is off in Pine Grove and Miss May and Chelsea won't rest until the charm of small-town living is restored.

In more trouble than apple pie you forgot in the oven, the pair must work fast before hunky detective Wayne Hudson arrests the wrong suspect for the killing. But the town lawyer is hiding a secret, Chelsea can't stop eating hashbrown lasagna, and the townspeople can't sleep until the killer is behind bars.

With Miss May working overtime, you can be sure they'll track down the bad guy. Unfortunately, that might only be the beginning of their problems…

You'll love this cozy because everyone loves mysteries with comedy, great food, and intrigue.

Get it now.