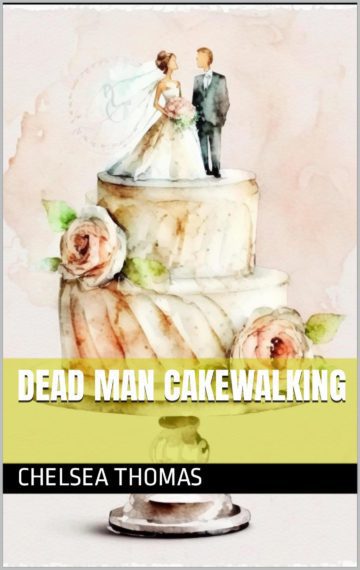 $5.99
Buy Now
See The Full Series
Available in:

Kindle, Kindle Unlimited

Available:

December 31, 2023
USA Today Best Seller Chelsea Thomas delivers laughter, suspense and mystery in this cozy mystery must read!
"I looked everywhere for a cute, light cozy that had lots of comedy. Book after book disappointed me. But this one is adorable, clean, and just the right amount of suspenseful."
There's one week until Chelsea's wedding…
…and she's got a killer to catch.
When Chelsea arrived in Pine Grove, she was fresh off a massive heartbreak, and she struggled to get back on her feet. Solving mysteries gave Chelsea the confidence she needed to finally move on, and now she's ready to give her heart to a new man.
But murder gets in the way, just like it always does.
And this time Chelsea's a suspect.
This captivating cozy mystery will keep you on the edge of your seat from beginning to end. Follow along as Chelsea sets out to solve the the most scandalous murder yet…seven days before "I do."
With the help of her elderly besties, Teeny and Miss May, Chelsea uncovers more secrets than a wedding planner. And as she gets closer to the truth, she realizes she'll have to put herself in harm's way — and risk missing her wedding — to catch the killer.
"Dead Man Cakewalking" is hottest new cozy of the year. You'll be swept away by the charming setting and colorful cast of characters, and you won't be able to put the book down until you discover the killer's identity.
This book has received rave reviews from readers, with many calling it a "page-turner" and "a must-read for mystery lovers."
Don't miss your chance to join Chelsea on her quest for justice. Order your copy today.