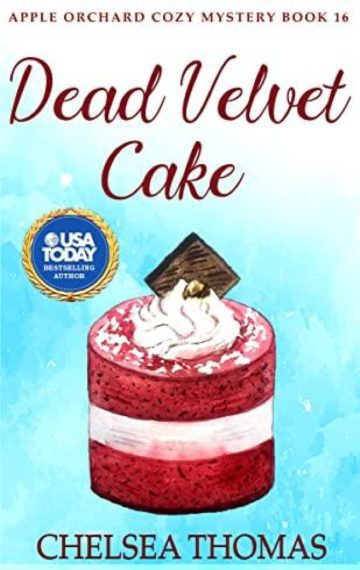 $5.99
Buy Now
See The Reviews
See The Full Series
Available in:

Kindle, Kindle Unlimited, Print

Published:

July 31, 2022
At the end of every investigation, Chelsea and Miss May throw a huge party to celebrate the conclusion of another mystery. These parties are a fun time for the people of Pine Grove to relax after the stress of a murder. Plus, there's always lots of good food. And everyone loves good times, with good neighbors and good food.
The girls have thrown over a dozen parties like this. And they've always gone perfectly…
…until now.
When a dead body shows up during the celebration of a successful mystery, Chelsea, Teeny and Miss May take it as a personal insult. How dare someone commit a murder right under their noses like that! The townspeople think the girls have met their match, so they're more determined than ever to prove their sleuthing skills.
One problem: the ladies are set to leave on a road trip to California first thing Monday morning.
Will the girls be able to prove their worth and solve the mystery before vacation? Or will this killer be the one who gets away…
Read now.