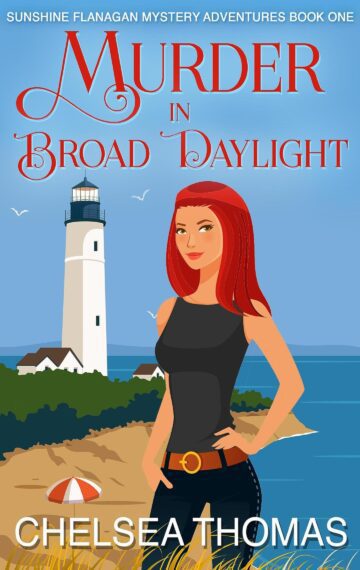 $5.99
Buy Now
See The Full Series
Available in:

Kindle, Kindle Unlimited

Available:

July 31, 2024
In this gorgeous beach town, the sun always shines…
…but darkness survives where you'd least expect it.
Sunshine Flanagan is moving on from Pine Grove and setting up shop in her hometown of Cape May, New Jersey. Mysteries in this coastal village run decades deep. For Sunshine, the pain runs even deeper than that.
But Sunshine doesn't do pain. She's tough, she's hard-headed, and she refuses to show weakness to any one at any time. (Just ask the ladies back in Pine Grove!)
The opportunity to revive the family inn is enough to keep Sunshine busy. So is her perky best friend Adelaide (who also happens to be the chef at the inn). Add a murder to the mix, and Sunshine will be lucky if she gets her customary 5.5 hours of sleep a night.
It seems this victim was killed by the same person who murdered Sunshine's ex just after high school graduation.
She failed to find justice for him then. Will she finally right the wrong now? Or is the darkness too strong, even for Sunshine?