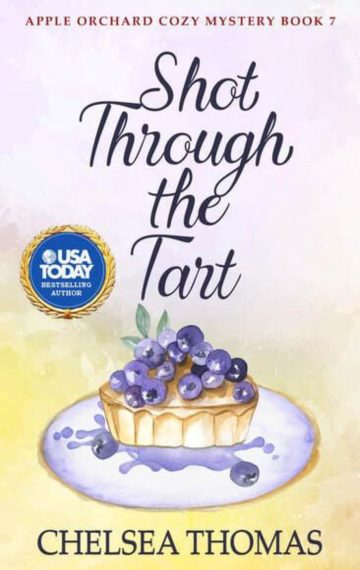 $5.99
Buy Now
Read A Sample
See The Reviews
See The Full Series
Available in:

Kindle, Kindle Unlimited, Print

Pages:

242

Published:

December 26, 2019
***Star Actor Shot Dead During Performance***

Everyone thought the murder was part of the play at first…

…but the actor never stood up to take a bow.

The killer planned the murder well. Except for one tiny detail… Miss May and Chelsea were in the audience. Now they're hungry for justice. So they grab their wacky friend Teeny and pursue the case.

The clues the girls find are shocking. There are mysterious junk removal guys all over town. This murder seems to have something to do with Chelsea's past. And this investigation just might dig up age-old secrets everyone in town would prefer to keep covered up…

All that's not to mention the fact that the "show must go on," and there's a second performance of the play coming up sooner than later. Hunky Detective Wayne Hudson threatens to shut the show down… But not even that would guarantee safety in this quaint small town.

Only justice guarantees safety. But the hunt for justice is one of the most dangerous pursuits in the world, and our amateur sleuths risk their lives with each new clue they find.

As Chelsea and Miss May get closer to the truth they realize their own lives are in danger. Will they survive an attack by the killer? And will Chelsea finally get closure on her turbulent childhood?

You'll love this cozy because it features delicious food, it's got lots of laughs, and it's filled with suspense.

"The perfect read for a cozy night in!"

Get it now.