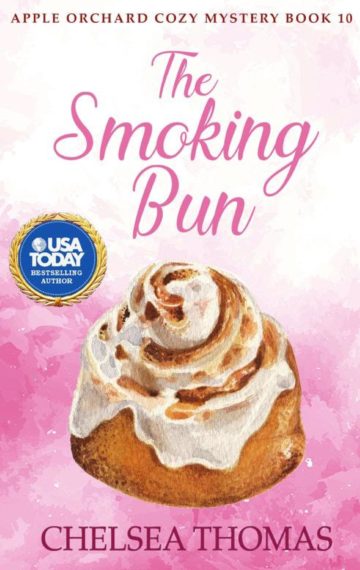 $5.99
Buy Now
Read A Sample
See The Reviews
See The Full Series
Available in:

Kindle, Kindle Unlimited, Print

Pages:

264

Published:

November 3, 2020
Cinnamon Buns. Sweet enough to kill.

Heart broken Chelsea is still trying to settle into small-town life, but the dead bodies keep showing up and disturbing her peace. This case needs to be solved, fast, or she'll never get a good night's sleep in Pine Grove.

The thing is, this cinnamon bun killing is sticky, to say the least. Luckily for this small-town, Miss May and Chelsea are well-practiced amateur detectives by this point. But this case is the toughest yet.

Hunky Detective Wayne Hudson is determined to keep the girls out of the investigation, but he's falling more deeply in love with Chelsea with each passing day. She might be falling for him too, but she has a boyfriend, and that's complicated…

Even more complicated?

The killer is ambitious, bold and doesn't seem afraid of getting caught. You'd think that kind of crook would be easy to catch. But Chelsea and Miss May are always a step behind.

On this case, things feel personal and the girls are afraid the killer might be after them, as well. So they need to solve the mystery or they might turn up dead next. It's up to our girls to find the smoking bun. But will they get there before too much damage is done?

You'll love this cozy because everyone loves mysteries with suspense, drama and plenty of comedy.

Get it now.