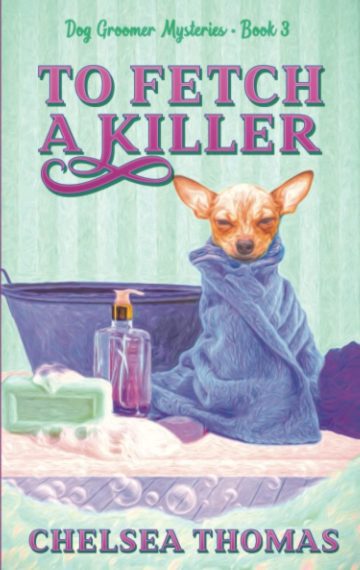 $5.99
Buy Now
Read A Sample
See The Reviews
See The Full Series
Available in:

Kindle, Kindle Unlimited, Print

Pages:

242

Published:

July 27, 2021
Murder. It's a doggone shame.
When Amy moved back home and opened a cute little pet salon, she never expected her work to be interrupted by death. It's especially odd when the victim is a nurse…
Aren't medical professionals supposed to know how to stay alive?
The big clues suggest this rowdy nurse drank a little too much and then never woke up. But that doesn't sit well with Amy, and it's not long before she's poking her nose where it's not wanted.
Not surprisingly, it's not long before Amy uncovers evidence that suggests the death of the nurse was murder — and she and Granny set off to catch the killer before there's another murder in town.
But this killer was smart, they covered their tracks, and Amy suspects the key evidence is in a briefcase that's under lock and key.
Is she right?
The closer Amy and Granny get to catching the killer, the more danger they find, and the angrier the local cops become.
With threats mounting, and more secrets than the ladies can count, Amy knows this case has to be solved before another victim turns up.
Will Amy solve the murder or will the killer claim another victim?
Read now.